June 6, 2008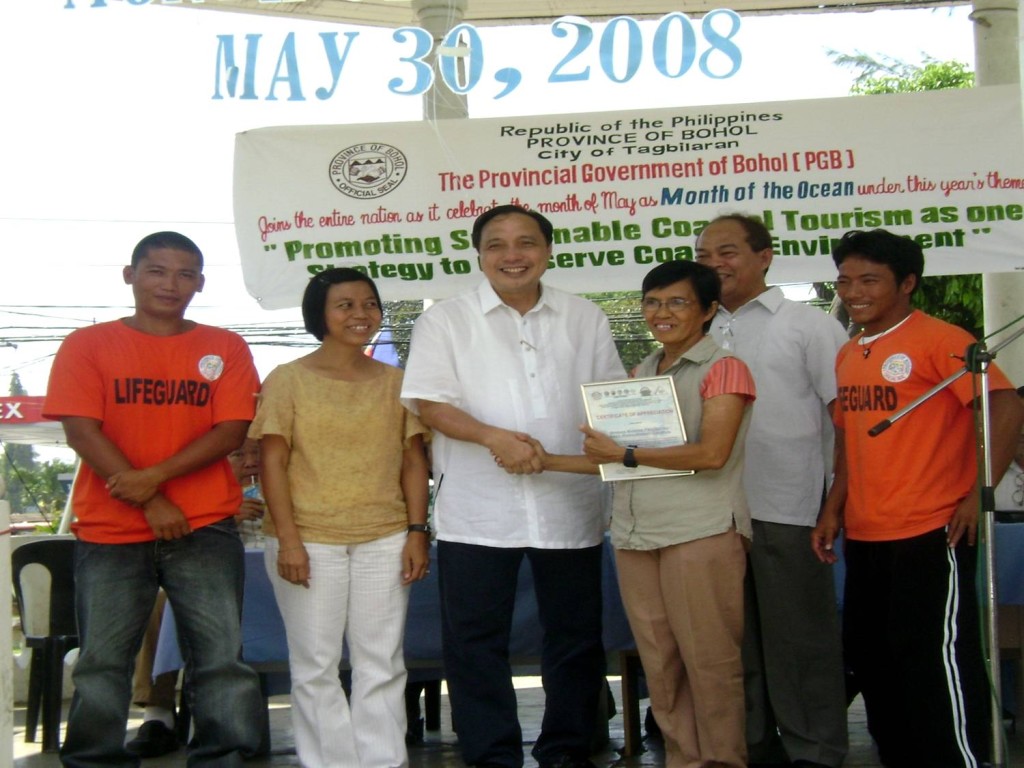 The marine sanctuary in barangay Bingag in the municipality of Dauis, Bohol came out the best among the nine marine protected areas (MPAs) along Maribojoc Bay. The decision was made by an evaluation team composed of representatives from the Bureau of Fisheries and Aquatic Resources (BFAR), Provincial Government of Bohol through the Bohol Environment Management Office (BEMO), Environmental Legal Assistance Center (ELAC) and Maribojoc Bay Resource Management Board (MBRMB). It was based on criteria set as follows: biodiversity, law enforcement, income generation, and functional management council.
The competition was the first ever in the province aimed at recognizing LGUs efforts in managing marine resources while promoting MPA as the effective and efficient strategy to restore and enhance biodiversity. This was initiated by the Office of Provincial Governor Erico Aumentado, PROCESS-Bohol and Maribojoc Bay Executive Management Office (MBEMO) in time for the culmination of the Month of the Ocean celebration.
Photo shows Bingag Barangay Captain Filma Palacio receiving plaque of appreciation and Php20,000 cash prize from Bohol Vice- Governor Julius Cesar Herrera. Also in the photo are Eduardo Macalandag representing the Maribojoc-Cortes- Tagbilaran-Panglao-Dauis Integrated Fisheries & Aquatic Resources Management Council (MACOTAPADA IFARMC), Delia Solis of PROCESS- Bohol and two officers of the Bingag-Dapdap Fishermen's Organization (BIDAFO).